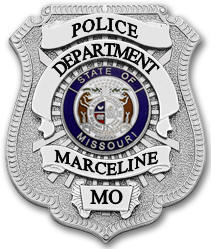 Marceline, MO – The Marceline Police and Fire Departments responded to 111 South Adams in reference to a structure fire. Upon arrival the structure was found to have an active fire in the southwest bedroom. The fire was extinguished successfully without loss of the structure.
The fire was investigated by the Marceline Police, Fire, and Missouri State Fire Marshal's office. The cause of the fire is believed at this time to be arson.
Timothy Wayne Akers, 45, of Marceline was arrested and subsequently charged with Arson 2nd, Domestic Assault 2nd, Armed Criminal Action, Tampering 1st, and Endangering the Welfare of a Child 2nd. Akers bond was set at $100,000 cash or surety 10% allowed by the Linn County court.
The Marceline Police and Fire Departments were assisted by the Missouri State Fire Marshal, Linn County Ambulance, and the Linn County Sheriff's Department.
# # #