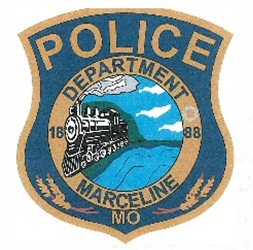 Marceline, MO - On April 7, 2019 charges were filed by Linn County Prosecuting Attorney Shiante McMahon for Christopher Warring, 43, and Lisa Warring, 35, of Marceline. Both are charged with 1 count of Kidnapping, 1 count of Child Abduction, 4 counts of abuse or neglect of a child, 5 counts of endangering the welfare of a child, and 17 counts of animal abuse.
Officers of the Marceline Police Department conducted a seven-month long investigation which lead to the charges being filed in Linn County Court. Officers received a report of a possible physical assault which was believed to occur in the 300 block of West Ritchie. Officers later served a search warrant on the residence located at 317 West Ritchie. During the search warrant 17 animals consisting of dogs, cats, ferrets, and guinea pigs were seized due to unsanitary living conditions. All animals were taken to the Linn County Animal Shelter.
The Marceline Police Department were assisted in this investigation by the Linn County Prosecuting Attorney, Linn County Animal Shelter, and Linn County Children's Division.
# # #