Councilman Gary Carlson sworn in, Buck reelected Mayor
Council honors outgoing Councilwoman Liz Cupp, selects Mayor and Mayor Pro-Tem
Marceline, MO - At the Special City Council Meeting on June 8, 2020, one of the Council's first actions was to formally recognize the public service of outgoing Councilwoman Elizabeth (Liz) Cupp. Councilman Cupp served on the Council from April 2017 through June 2020.
The oath of office was then administered by the City Clerk to newly elected Councilman Gary Carlson.
Councilman Gary Carlson is a 1969 graduate of Marceline High School. He holds a degree in Industrial Engineering from the University of Missouri-Columbia and a Masters Degree in Administrative Science from the University of Alabama-Huntsville. Gary worked for Owens-Corning Fiberglas for 25 years at locations in Alabama, Texas, New York, South Carolina, and Georgia holding various engineering & management positions. In 2001, Gary returned home to Marceline accepting the job of Production Director at Moore Fans from which he retired in 2020. He has been active in the community serving on boards for the North Central Regional Airport, Family Health Center, Community Chest and Marceline Planning & Zoning. He is a member and a past president of the Rotary Club. He is a member of the United Methodist Church & is married to Margaret Epperson, retired Licensed Social Worker.
Immediately following the Oath of office was the Council's duty of electing a new Mayor and Mayor Pro-Tem to serve in those positions for 2020-2021. Councilwoman Sallie Buck was reelected by the Council to serve as the Mayor and Councilman Tyson Brammer was elected to serve as the Mayor Pro-Tem for the City Marceline.
# # #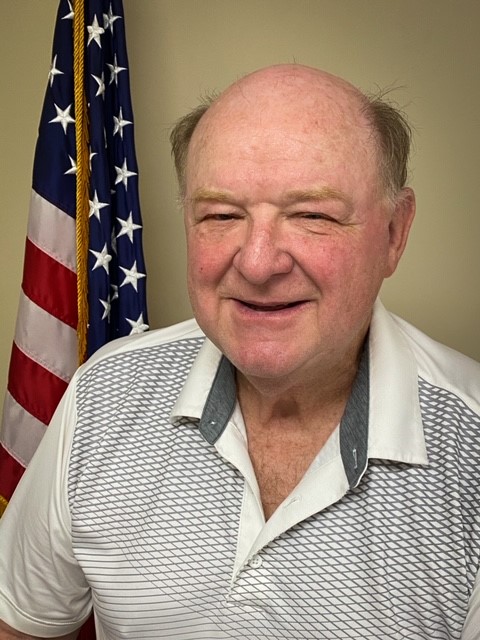 Councilman Gary Carlson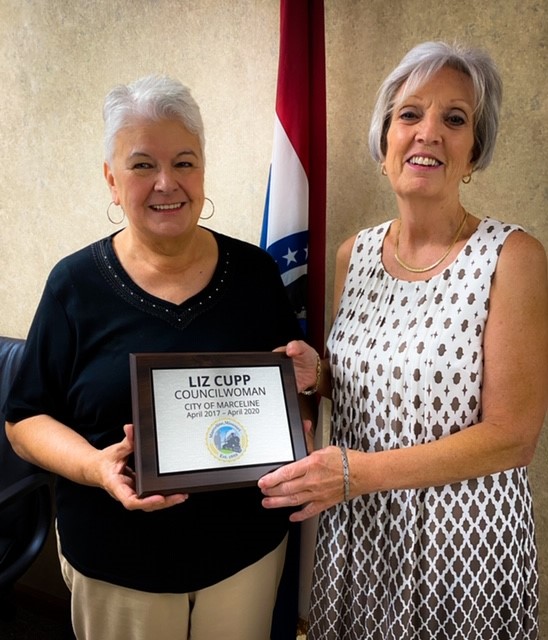 Liz Cupp (left) being presented with the Service Plaque by Mayor Sallie Buck.