Marceline, MO - At the Special City Council Meeting on April 10, 2017, one of the Council's first actions was to formally recognize the public service of outgoing Councilman John Carver. Councilman Carver served on the Council from October 2013 through April 2017.
The oath of office was then administered to newly elected Councilwoman Elizabeth (Liz) Cupp by the City Clerk.
Councilwoman Cupp began her career in municipal government in 1964 as the Secretary to the City Manager. Since then, she has worked as the City Clerk, Interim City Manager, and ultimately the City Manager with a total of 26 years of experience in municipal government. She holds a Master Municipal Clerk designation from the International Institute of City Clerks and 750 continuing education credits with the Missouri City Clerks and Finance Officers Association. Councilwoman Cupp was also a member of the Missouri City Manager's Association and served for 10 years on the Missouri Worker's Compensation Trust Board in Jefferson City. She retired from municipal government in 2011.
Immediately following the Oath of office was the Council's duty of electing a new Mayor and Mayor Pro-Tem to serve in those positions for 2017-2018. Councilman Jeri Holt was elected by the Council to serve as the Mayor and Councilman Tyson Brammer was elected to serve as the Mayor Pro-Tem for the City Marceline.
# # #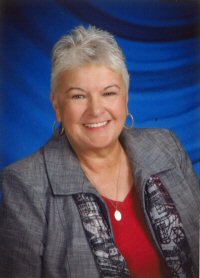 Councilwoman Elizabeth (Liz) Cupp