Marceline, MO - Candidate filing for the Marceline City Council closed at 5:00 pm on Tuesday, January 17th. The General Election for the City of Marceline will be held on Tuesday, April 4, 2017. This year, one (1) Councilperson will be elected at large to serve a three (3) year term. Currently, that seat is held by Councilman John Carver. The candidates vying for the open seat include John Carver and Elizabeth (Liz) Cupp. Once one of these two candidates is elected to the one open Council seat, he or she will be sworn in on the Monday following the election, April 10, 2017.
Incumbent Candidate John Carver retired from Herff Jones Publishing in Marceline and has lived here since 1976. He is married to his wife, Melody, with 2 children, Angela Compton and Bevery Akers. John Carver has been on the Council for four years after being appointed to fill an open seat on the Council and then being elected to fill a three year term. John Carver has earned the designation of a Certified Municipal Official from the Missouri Municipal League. John Carver is looking to continue serving the City of Marceline as Councilman.
<![if !vml]>
<![endif]> Candidate Elizabeth (Liz) Cupp is a lifelong resident of Marceline. She was employed by the City of Marceline from 1964 to 1968 as Secretary to the City Manger. She went on to work in private business until May 29, 1985 when she was appointed to the City Clerk position, where she served for 16 years. Elizabeth (Liz) Cupp served as interim City Manager at various times and in 2001 became Marceline's City Manager serving for ten years. During her 26 years with the City, she received the Master Municipal Clerk designation for the International Institute of City Clerk's and obtained over 750 education credits with the Missouri City Clerks and Finance Officers Association (MOCCFOA). She served as State President, Vice-President and Secretary of MOCCFOA, as well as Central Division President, Vice-President and Secretary for MOCCFOA - Central Division. Elizabeth (Liz) Cupp was a member of the Missouri City Manager's Association and served for ten years on the Missouri Worker's Compensation Trust Board in Jefferson City, MO. She retired from the City in 2011. Elizabeth (Liz) Cupp currently serves on the Marceline Economic Vitality Committee. Elizabeth (Liz) Cupp is a Christian, a Charter Member of Bethany Baptist Church where she serves as pianist and choir director. She is blessed with two sons and their wives, Marty and Mary and Matt and Laurie Cupp and seven grandchildren. As current and previous City Councils have served faithfully; Elizabeth (Liz) Cupp would like the opportunity to serve in a Councilperson.
Residents can register to vote for this election at the Linn County Courthouse in Linneus, Missouri until March 8, 2017.
# # #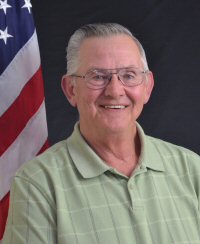 John Carver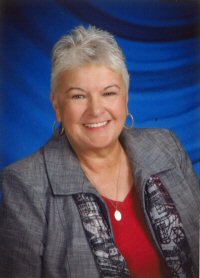 Elizabeth (Liz) Cupp